Professor Iain McNicoll BA PhD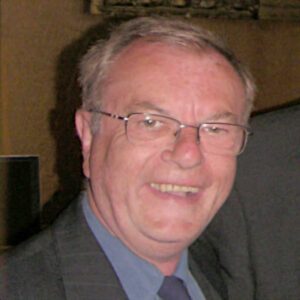 Iain McNicoll is Emeritus Professor of Economics with over 40 years' experience modelling regional economies and in the development and application of input-output analysis for regional and national economies across the world. He held the Chair of Applied Economics at the University of Strathclyde from 1987 to 2003 and was additionally Director of the Fraser of Allander Institute for Research on the Scottish Economy, Scotland's foremost independent economic research unit, for four years (1985-1989.)
He is one of the 'second generation' international input-output specialists, having started work in the field of input-output analysis in the early 1970s. He worked directly with and for Wassily Leontief's own 'first generation' researchers Professor David Simpson and Professor James McGilvray as well as meeting Leontief and corresponding on input-output matters with other Leontief input-output researchers Karen Polenske, Ann Carter and others.  He is an expert compiler of input-output tables and constructed the first ever survey-based Input-Output Tables for Shetland (1976) as well as being a founding member of the original Scottish Government Office Input-Output Project Team (the SIOP) developing the official Scottish Input-Output tables. He has acted as advisor to a number of international government statistical services on compilation and use of input-output accounts.
Co-Founding Editor of  Managerial and Decision Economics,  Iain McNicoll has published two books and over 140 papers, monographs and book chapters, including papers on input-output analysis in leading refereed academic journals, including  The Economic Journal,  Economic  Development and Cultural Change, International Regional Science Review, etc.
His work on modelling economic aspects of UK Higher and Further Education had substantial impact in shaping the early UK debates in the 1990s regarding the contribution of education to the economy. He was responsible for undertaking the first analyses of the economic impact of UK higher education (1997) and worked with Ursula Kelly on all subsequent reports (1999, 2002, 2006, 2009 and 2014). He pioneered the application of the principles of welfare economics to assessing the broader value of higher education, including the value of civic engagement ( see: Towards the estimation of the value of Scottish higher education institutions (2005) and continues to be interested in the development of methodologies for capturing the wider impact of higher education.
His book on North Sea Oil and Scotland's Prospects was reissued by Routledge in 2017.
He works with Ursula Kelly as part of Viewforth Consulting Ltd on a wide range of projects exploring issues of economic and social value generated by higher education.