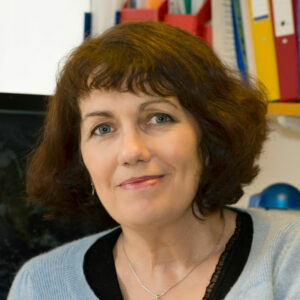 Deirdre Kelly has worked with Viewforth Consulting for a number of years bringing expertise in strategy development, project management and research. She has knowledge and expertise in the environmental arena, psychology and education with a thorough grounding in Corporate, Government and Academic working environments. 
Following completion of her PhD, Deirdre qualified as a professional Landscape Architect and was appointed as Environment Manager for the national Scottish economic development agency (Scottish Enterprise), where she managed the implementation of environmental improvements in post-industrial areas. Her remit expanded to lead a team developing innovative approaches to education and lifelong learning, where she brokered a number of high-profile skills development initiatives with schools, FE Colleges, and businesses.
Deirdre has worked as a researcher for the University of Strathclyde and The Scottish Government Education Department. Latterly, she combined her research and project management skills,   managing the Robert Owen Research Centre for Educational Change at the University of Glasgow.  Deirdre has published academic papers across a range of disciplines. As well as working with Viewforth Consulting, Deirdre is currently a research fellow engaged on an international Erasmus Education project run by the University of Glasgow.